Nathan is a human who fought Anime Chara throughout the series Nathan vs Anime Chara. He is killed in episode one, then spared in episode two. Nathan frequently gets controlled by Geno, Shown in the series he appears in. He made a cameo in Episode One of the Wattpad series.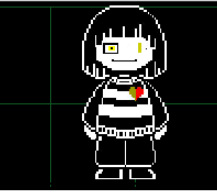 Nathan's main reason for appearing in Nathan vs Anime Chara is to attempt to kill Anime Chara, which fails either way, starting with him being killed in the process and thanking Anime Chara, then him being spared and it not being expected.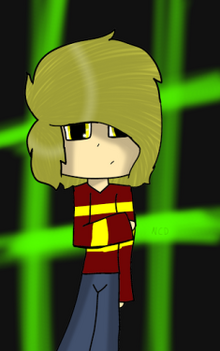 Nathan appears in Nathan vs Anime Chara: The Spinoff, and is the first person to attempt to pop the dirty bubble, although it doesn't work at first so Anime Chara wins with a total of one items used to pop him.
He then appears in episode two of the same series, and attacks Underlust Sans. Anime Chara again wins this time by getting the finishing blow on Underlust Sans.
He then appears in episode three of the exact same series, dying to Underfell Sans alongside Anime Chara.
Nathan once again appears, dismembering Olaf with Anime Chara.
Nathan appears yet again, Trying to kill TylerAK412.
Nathan appears again, with a COMPLETELY DIFFERENT LOOK trying to kill Nightmare Brow Boy.